HIMACHAL PRADESH
- one of the 27 states of India.
Manali
is a beautiful hill station. Here are some photos from there. Unfortunately I have only a few which I can share here for now.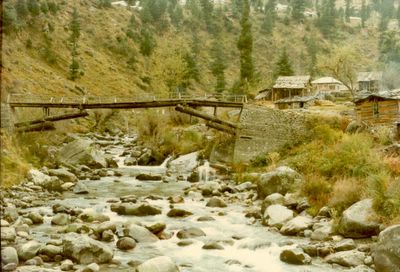 PHOTO - 1 PHOTO-2
1. A hilly road. Autumn in Manali, Himachal Pradesh, India. Ohh just to walk on this road with autumn leaves strewn all over hand in hand with someone I love.. The magic of Mighty Himalayas enchanting our souls.
2. The Beas River. After I have walked hand in hand with my love we cuddle ourselves inside the riverside hut. The mountanous river waters gurgling over the boulders. - BEAS RIVER, Manali, Himachal Pradesh, India
3. Snow at Manali
4. Trees in Autumn - Actually it was December.
One of the finest hill stations of India where one just meet nature. Of course this was way back and now I do not know how much it has changed.